Photocaptions
Photocaptions allow brands to highlight key features, such as dimensions, of their product with detailed images and short captions. This simple yet effective method of communicating a product's value can answer important questions a customer may have that they would normally ask a salesperson in a retail store.
---
  360º Product Views
More interactive content is more engaging. 360º Product Views enhance the viewer's experience and make them feel like they're right there in front of the product by allowing them to click through a series of images from different perspectives.
---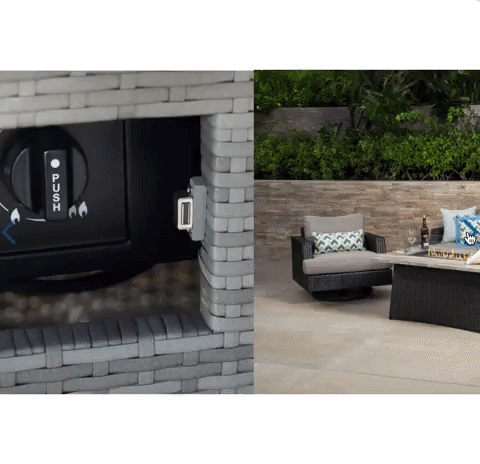 Slider Gallery
Quality images are indispensable in e-commerce. 70% of shoppers need to see at least three retail images before making a decision to buy a product online. SellPoints slider galleries are easy to build and can include images, videos and product content. All your best visuals are neatly organized in one slider.
---
   Product Video
Video is the single most engaging content type on the web. 73% of consumers are more likely to make a purchase after watching an explanatory video. SellPoints makes it easy to embed product videos that build trust in your product.
---
   Product Comparison Charts
Product comparison charts allow potential buyers to explore other options without navigating away from your product page. By helping consumers easily compare your different product models you build trust with your audience and increase their confidence in your product.
---
Product Reviews
"Just as beautiful in person as it is online. It is well worth the money. Would definitely recommend this piece."
–Stacie Pfleegor (5 out of 5 Stars)
"OMG! This is a beautiful, sturdy, luxury vanity!!! We just completed our tiny master bathroom remodel and wanted a high quality vanity with drawers that would fit our tiny space. This vanity is perfect! The vanity arrived in perfect condition. The marble top and backsplash are beautiful! The drawers are soft close and seem very sturdy. Anyway, I give this vanity 5/5 stars. You won't be disappointed with it!!"
–Michael Cunningham (5 out of 5 Stars)
Your previous customers are one of your best resources for influencing new buyers. 86% of shoppers want to read at least three product reviews before making a purchase decision. Integrate product reviews in an organized and compelling way with customer reviews powered by SellPoints.
---

Product Documents
Deliver important product documents, such as manuals, to your customers with a managed document uploader on SellPoints.